Business And COMMERCIAL Lawyers Parramatta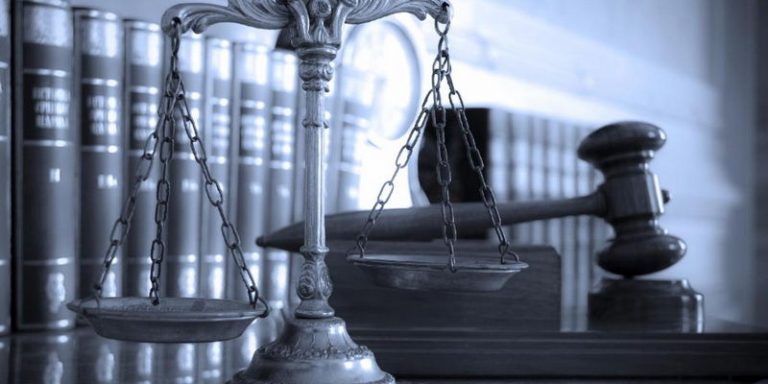 Starting a business in any type of industry requires an enormous amount of effort and care. No matter the size of your business, you will need some form of expert legal assistance in the matters of commercial law for which you need a professional business and commercial lawyer in Parramatta that can help you in dealing with complex corporate law issues.
With constant evolution in the business law field, leaving commercial matters in the hands of those not possessing legal expertise will only be detrimental for your organisation. Even if you're an already well-established organisation in Parramatta or Sydney, the key pillars on which you should grow your business are security and legal protection which only a business and commercial lawyer in Parramatta can help you achieve.
Hire Eden King Lawyers for Expert Commercial Litigation
We are the fastest-growing commercial law firm in Sydney, providing affordable legal services to businesses and individuals across Sydney. The specialist Sydney commercial lawyers at Eden King can provide your business with legal security in all matters relating to corporate law in order to keep conducting business at a high level.
Our team of commercial lawyers in Parramatta drive to understand your business and its role in society, to help provide you with the most suitable workplace solutions, commercial litigation services, and legal representation at the Local and District Courts in Sydney and Parramatta as well as in the Supreme Court, Federal Court and High Court of Australia.
Our Commercial Lawyers Service Includes:
Contract and Agreement Disputes
Partnership Disputes
Inter Director and/or Shareholder Disputes
Minority Shareholder Claims & Oppression Disputes
Joint Ventures & Merger Disputes
Equity & Trust Disputes
Corporate & Personal Debt Recovery
Government Contract Disputes
Financial Service Litigation
Will and deceased estate Disputes
Payment Claims, Leasing and Property Disputes
Property Transactional Disputes with regard Caveats and Mortgages
Possession Claims
Urgent Injunctions: including Restraint of Trade and Bank Guarantees
Mediation and Dispute Resolution
Employment Disputes
Defamation and Slander matters
Leading Business Lawyers in Parramatta & Sydney
Our goal is to help your business succeed whilst providing expert legal assistance in all matters of corporate law. We are thinking about the longevity of your business when assessing your business issues, and look to always provide a long term solution where possible. This ensures that you don't have to constantly worry about narrow-minded solutions coming back to haunt you later down the road. At the end of the day, the final decision is in your hands, as you know your business best. However, our business lawyer in Parramatta aims to guide you down the best legal path for your specific situation, guaranteeing long term results, and expert advice while taking any sale or purchase of business transaction.
Practical Legal Advice For Businesses Of All Sizes
Our business lawyers in Parramatta pride themselves on being experts in the field of business law, striving to stay up to date with the current developments and changes within the industry. This ensures that our business lawyers in Parramatta are providing you and your business with the most relevant and effective legal assistance or protection while buying or selling a business.
You put so much time and effort into your business, so why compromise on quality assistance from a business lawyers in Parramatta in such an important facet of your day to day activities?
Eden King Lawyers offers practical legal advice for businesses of all sizes. Our specialist business lawyers in Parramatta assist you with business types including companies, partnerships, and trusts. No matter if you are a small business looking for a commercial lease, and conveyancing advice, or a growing business needing help with purchasing a business, commercial franchising while entering into a franchise agreement, or a medium-sized firm currently in need of commercial litigation assistance, our business lawyers in Parramatta help our clients to resolve business law matters efficiently. We are highly skilled in both contract work and litigation.
Legal Assistance From Leading Business Lawyers in Parramatta and Sydney
The realm of corporate law is a hugely complex field, in which many businesses fail to properly grasp. This unfortunate error has led to the downfall of many different businesses all around the world and is something that could easily be avoided with the right legal support from a commercial lawyer in Parramatta that from behind can guide you in every step in resolving commercial disputes.
We can help with:
business structures
contracts
lease terms
Put and Call options
goodwill & valuation of business assets
tax considerations
liaison with financial institutions
transfers of equipment licences
arranging due diligence searches and inspections
organising and attending settlement
Commercial lawyers
at Eden King Lawyers can help your business by reviewing contracts, overseeing business deals,
dealing with potential commercial litigation issues
, as well as ensuring you are always entering into appropriate business deals by ensuring safe business and commercial transactions.
Contact us to arrange a consultation with one of our specialist commercial lawyers in Parramatta
Eden King Lawyers Sydney – We are there to help you out.
One of the main strengths that we pride ourselves on as business lawyers in Parramatta, is our ability to individualise our services to suit our clients. We understand that every business is different and that the values that you were built upon need to be upheld in all aspects of your company's products and services.
Our commercial lawyers at Eden King Lawyers have a wealth of experience in assisting varied businesses with their legal matters. The thought of having to go through any litigation process is often stressful and time-consuming, which is why we do everything in our power to alleviate the stress that it can create for your business. We also understand the ramifications of legal issues for your business and have the confidentiality and security of your business as top priorities in our services.
Need a Small Business Lawyer in Parramatta And Sydney?
If you do need legal assistance or advice in any of these business law areas, please contact the team at Eden King Lawyers for a 30 minute free consultation session.
Contact us today on (02) 9135 6000, or fill in our contact form so that we may assist you as soon as possible.
Free 15-Minute Consultation Thank you to Claudette at Eden King for her work in setting up my new company. Her knowledge is second to none and I wouldn't go anywhere else. Eden King Lawyers I would Highly Recommend to everyone for all their legal services. Also they hare very down to earth and so friendly. Our experience was the best They are very professional and responsible. Best lawyers you can find in Sydney! I want to especially thanks Eugene from Eden King Lawyers. He is giving me a lot support during the hard times. Highly recommend! Claudette assisted me in a purchase of a business. I found she gave very practical advise, and was open and easy to deal with. Eden King lawyers was very responsive and i highly recommend them. Claudette and the team at Eden King acted for me in a building dispute. I would highly recommend Eden King for their professionalism, responsiveness and overall care for their clients.