Hire Expert Lawyer in Parramatta For Your Legal Representation
At Eden King Lawyers, the dedicated team of lawyers in Parramatta offers diverse and confident legal services for a wide array of matters. We have experience in helping both individual clients and commercial organizations who are looking for solid legal advice and consultation. People of Sydney trust our expert lawyer in Parramatta for their legal representation.
Our full range of legal services includes issues relating to family law, criminal law, commercial law, and personal injuries. Holding a wealth of knowledge amongst our legal team, our experience, and varied backgrounds provide us with the expertise and attention to detail that we need to deliver our lawyer services in Parramatta and Sydney.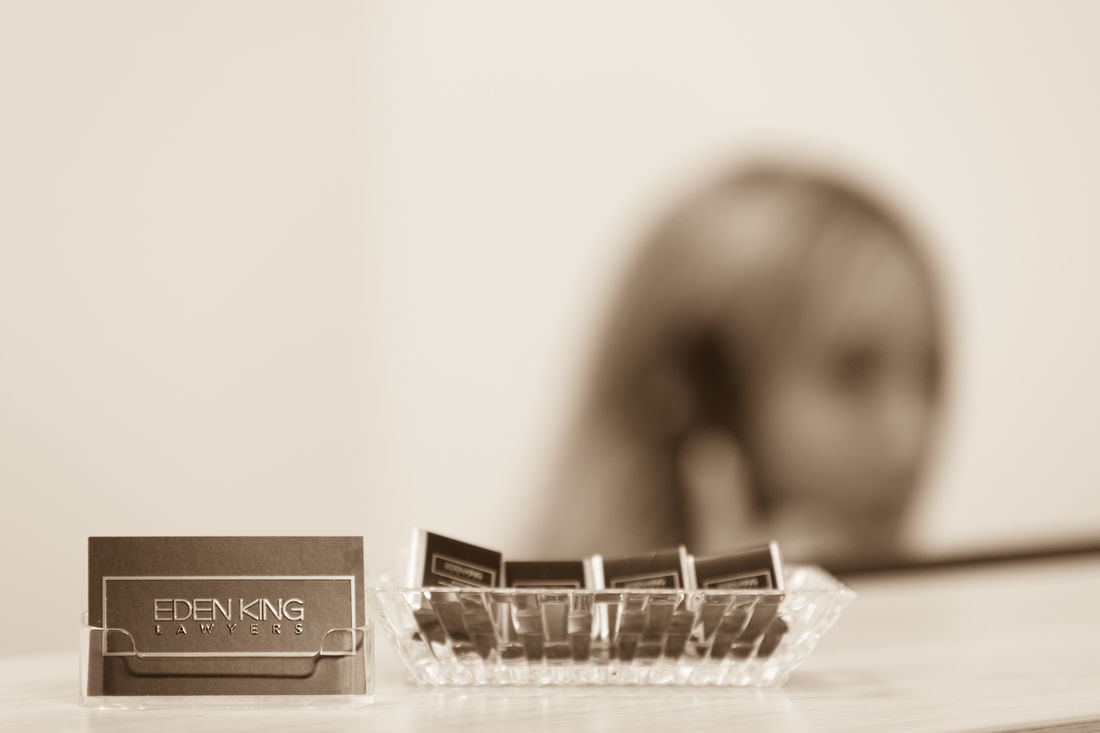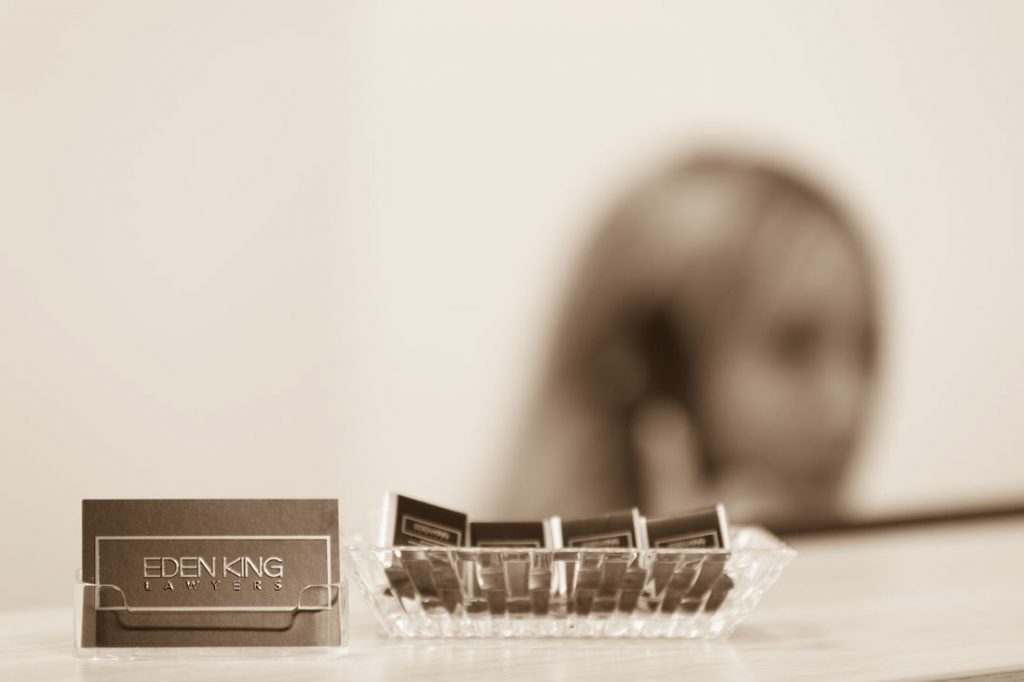 Eden King Lawyers is made up of Sydney lawyers who have demonstrated their knowledge and legal strategy over many years. With a careful dedication to each and every client, our lawyers in Parramatta aim to meet their full legal requirements in every case. No matter if you are looking to scale your business, need assistance with a family law issue, or are wanting to create wills, the Eden King Lawyers in Parramatta are here to help.
Please find the different legal services that we offer below. If you do not find exactly what you need assistance with, you may still get in contact and we can see if we can help with your situation.
Leading Business And Commercial Lawyers In Parramatta And Sydney
Businesses of all sorts of sizes need expert legal advice when it comes to starting up a new business or perhaps buying an existing one. Our business lawyer in Parramatta can help to advise you on a suitable corporate structure, whilst handling all of the legalities involved. Although many types of businesses start small, perhaps under a 'sole trader' structure, these eventually evolve and the process of changing this structure to match can be a difficult process without the appropriate qualifications. Shifting this into a traditional 'company' structure will allow you to take advantage of the protections for your legal assets, as well as allow your business to experience a degree of flexibility for taxation purposes.
You may also require a conveyancing lawyer or property lawyer in Parramatta to assist with your investments in the property market. We have experience in helping tenants and landlords with various property disputes, as well as in acting for different property developers in relation to the sale of land disputes. Our property lawyer in Parramatta can offer professional and grounded legal advice across all facets of property law, working to understand every intricate detail that may be at risk in relation to your commercial or residential property.
Book A Consult With Our Expert Family Lawyer In Parramatta And Sydney
The delicate realm of family law needs to be treated for a high degree of care, empathy, and dedication. Family law disputes are usually quite stressful periods of clients' lives, in many cases involving conflicts within families and the custody of children. The Sydney family lawyers at Eden King Lawyers understand these nuances and always carefully counsel each client in these matters. We understand that avoiding unnecessary conflict between family members is a strong priority, and we always look to resolve issues with practical and long-term solutions.
We have experience in helping all sorts of clients through emotionally turbulent events, such as divorces, and child custody cases. You can rest assured knowing that our family lawyer in Parramatta put the interests of your children first, always ensuring that we can protect them from becoming the victims in these difficult circumstances. Our family lawyer in Parramatta is also able to handle home, assets, and pension matters as they relate to each case. Ultimately, we hope to relieve some of the stress from the situation and allow you to live your life with as little disruption as possible.
Best Criminal Lawyers In Parramatta And Sydney
All issues relating to criminal law are serious matters and should always be dealt with by an experienced legal professional who has extensive knowledge of the law. If you have been accused of committing a crime or have committed an offense, you should always seek the legal advice of our criminal lawyers in Sydney. We can help you to understand the nature of the charges, and some of the possible outcomes you may expect to see.
Eden King Lawyers work to achieve the best possible outcome for your case, securing a more positive future for you as a result. We work to build a solid strategy based on the evidence we collect so that we can be confident with the case that we put forwards. Our criminal lawyer in Parramatta can assist with criminal law cases involving robbery, assault, theft, drugs, and burglary. We provide sound legal advice or representation to all clients who are looking for experienced criminal lawyers in Sydney.
Personal Injury Lawyers Sydney
Suffering from an injury is a stressful moment in our lives, and Eden King Lawyers can help to build a legal claim for your specific case. Furthermore, if you are involved in an accident in the workplace and are needing assistance with a workers' compensation claim, our lawyer in Parramatta can help. We work to achieve an early resolution in your case, so you aren't missing out on a loss of wages as a result.
Whether it be in relation to a road accident, or a professional malpractice issue, our personal injury lawyer in Parramatta is always researching and strategising to build the best possible case for your needs.
We strive to meet the legal needs of all our valued clients. If you require expert legal advice in relation to one of our fields of law, please do not hesitate to get in contact with our experienced and friendly lawyer in Parramatta. All clients are handled with the utmost care, as we give each case due diligence and ensure our legal strategy is carefully curated for your specific situation.
You may call us on (02) 9135 6000, or you can also send us an inquiry on our booking page, so we can help organise a legal consultation time
Free 15-Minute Consultation
Thank you to Claudette at Eden King for her work in setting up my new company. Her knowledge is second to none and I wouldn't go anywhere else.
Eden King Lawyers I would Highly Recommend to everyone for all their legal services. Also they hare very down to earth and so friendly. Our experience was the best
They are very professional and responsible. Best lawyers you can find in Sydney! I want to especially thanks Eugene from Eden King Lawyers. He is giving me a lot support during the hard times. Highly recommend!
Claudette assisted me in a purchase of a business. I found she gave very practical advise, and was open and easy to deal with. Eden King lawyers was very responsive and i highly recommend them.
Claudette and the team at Eden King acted for me in a building dispute. I would highly recommend Eden King for their professionalism, responsiveness and overall care for their clients.