A person committing a common assault in New South Wales charged under section 61 of the Crimes Act 1900 carries a penalty of two years imprisonment and/or a hefty fine of 50 penalty units. Local Court usually deals with common assault cases in NSW. However, the prosecution can unanimously decide to have them dealt with in the District Court. A person is charged with common assault when he or she has assaulted another person, but hasn't caused any mild bodily harm (scratch or bruises) or serious bodily harm (injuries requiring surgery, broken bones, brain damage, loss of sight).
As one of the leading criminal law firms in Sydney, Eden King Lawyers can help you decipher any criminal law cases, provide legal advice, and even defend you if the need arises. Today, we will explain the charges, penalties, and sentencing terms of common assault in NSW.
Let's understand,
What Is Common Assault?
Common assault is an offensive act under section 61 of the Crimes Act 1900, where a person recklessly or intentionally causes another person to apprehend immediately and against the law violence. Common assault cases are slightly different from other assault cases. Unlike most assault cases, common assault doesn't involve unwanted physical contact. Such assault cases require the person to apprehend physical contact. If a person – for example – raises their fist to another person, then they can be charged for common assault, despite no unwanted physical contact.
Common assault can be any of these scenarios:
Punching, hitting, slapping, pushing or kicking someone;
Raising a fist towards a person with an intention of hitting them
Spitting on someone;
Threatening to hurt someone;
Throwing an item (such as a bottle) at another person;
Physically restraining a person against their will.
Common assault is a less severe offence than assault involving occasioning actual bodily harm (AOABH) or grievous bodily harm (GBH), in which a victim has experienced serious injuries. A person should get a clear understanding of common assault and AOABH to negotiate with prosecutors and realise the difference between serving a penalty of a maximum of 2 years imprisonment for common assault or 5 years imprisonment for AOABH.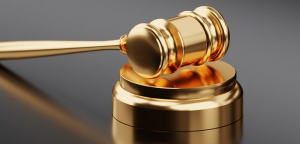 Which Court Hears The Matter of Common Assault?
As mentioned earlier, Local Court usually deals with common assault cases in NSW. However, the prosecution can unanimously decide to have them dealt with in the District Court.
Common assault cases presented and dealt with in the Local Court carries a maximum penalty of 2 years imprisonment and/or 20 penalty units.
What Must Be Proven in the Local Court?
In order to prove the person guilty of common assault, the prosecution must provide evidence and prove:
The accused has applied physical force to the person.
The accused has threatened someone with physical violence and took action intentionally or recklessly, without consent and lawful excuse.
What are The Possible Defences To Common Assault?
A person accused of common assault charges can defend themself by arguing that:
The assault was committed as an act of self-defence;
The assault was an accident;
The accused was under duress and performed assault;
The accused was under 14 and didn't understand the nature of their actions.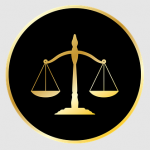 Talk To Our Expert Criminal Lawyer in Parramatta
Our criminal lawyers are experts at obtaining the best possible outcome for Common assault offences.
If you are going through a Common Assault offence, call us on (02) 9135 6000 to arrange a free 30-Minute Consultation with one of our experienced criminal lawyers who will provide you with expert legal advice and work with you to secure the best outcome.